8 Things You Need To Know About Building A Swimming Pool In Your Home
Important answers you need to figure out before taking the plunge. Read these 8 things below:
1. The big why
Why do you want a pool in your house? How do you plan to use it? Who will be using it, mostly? Building a pool is a pretty big undertaking and it's not something you can simply hack away or replace easily should you change your mind later. Therefore, it's crucial that you know exactly your "why" for wanting it in the first place. It will then guide you in deciding all the important details such as the shape, size, and style. If swimming is your main workout, for example, then you want a deep, straight pool as you mainly want to do laps. If you have small children and you want a resort-like feature that the whole family can enjoy, you'd be looking at a landscaped pool with shallow to medium depth.
2. The where
After you've determined your "why", the next step is to figure out where the pool can go. Besides the amount of space, you also want to look at how flat the ground is, the type of soil, where's the nearest water source, and if there are any fittings around the area that could get in the way. Get a pool builder to assess your site and give you their expert recommendations.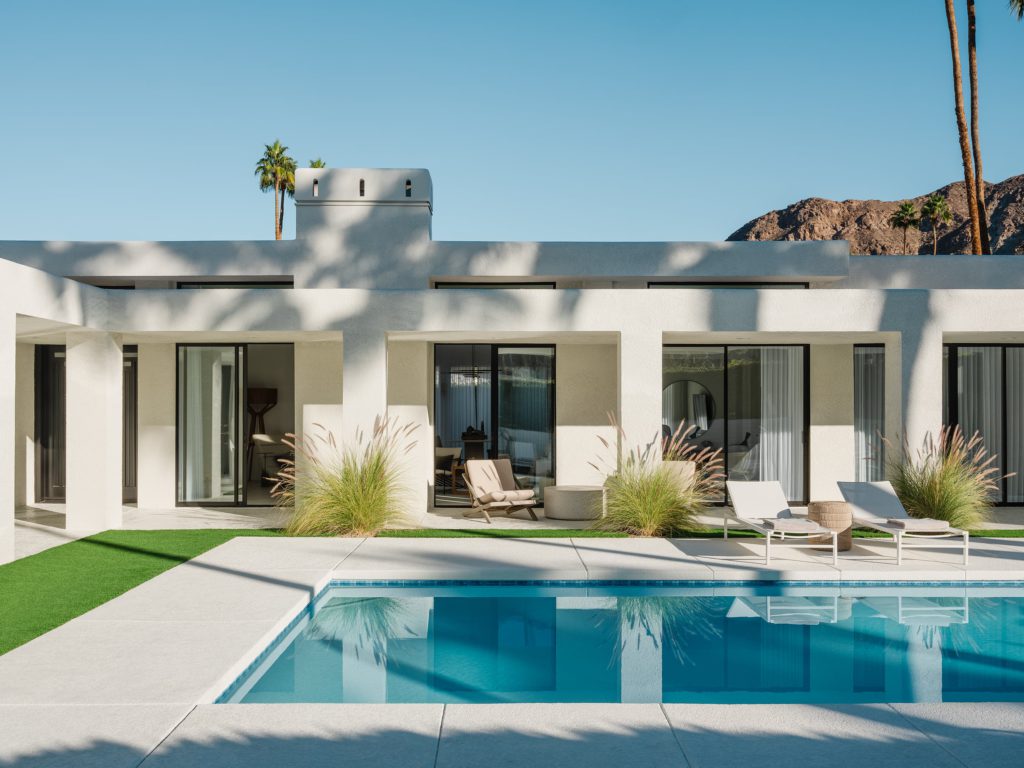 3. The form and style
Now comes the aesthetics. How would you like your pool to look? Square, rectangular, or free form? In-ground or above ground? Visualise the end result and whether it will blend well into the existing surroundings. You also need to think about the construction materials – will it be fibreglass, concrete, or vinyl? Fibreglass is popular as it's cost-effective and easy to maintain. Concrete is the most solid and long-lasting, and you can finish it with tiles or stones. Vinyl are used as liners for metal or plastic frames, and the liners typically need to be replaced every 6 to 12 years.
4. The amenities and accessories
Next, think of "dressing up" your swimming pool. A waterfall-like feature will add a touch of Zen; young children would love a fun slide into the pool; if you enjoy lounging poolside, a spacious deck designed for chilling out (think lounge chairs and large umbrellas) would be ideal. Don't forget the practicalities such as is there a walkway from the house that lets you access the pool easily? How about a shower stand where you can rinse off before and after a swim?
5. The system
Let's get technical for a bit. Your pool is not just a body of still water, it needs a system to keep the water clean. There are four types: Chlorinated, Salted, UV, and Ozone. Each has its pros and cons. Consult your pool builder about each of these systems to find one that best matches your needs.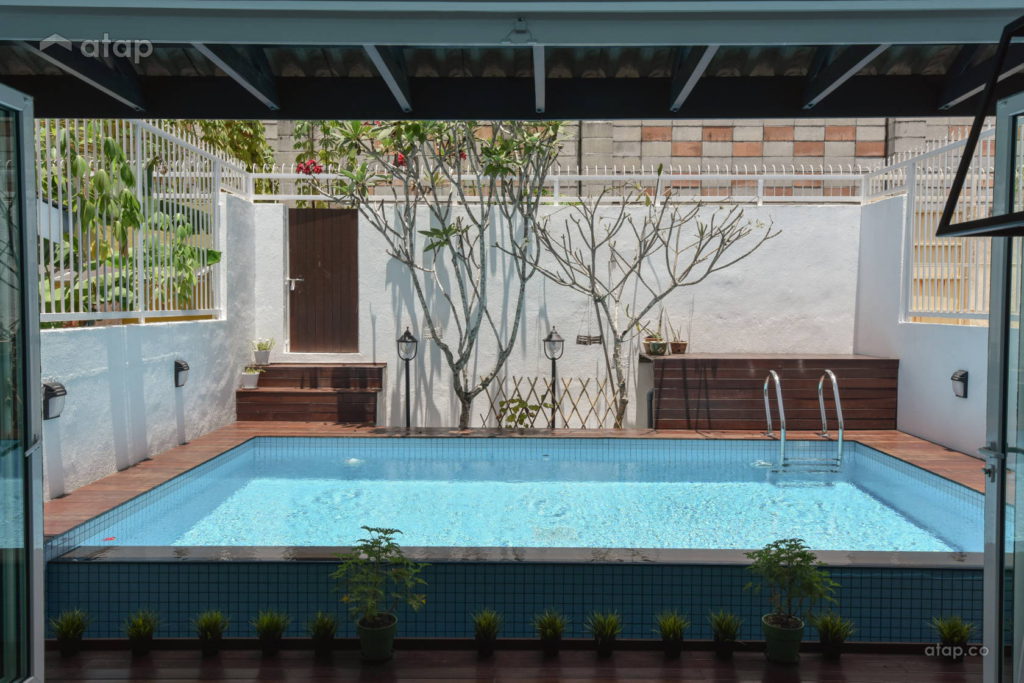 6. The maintenance
While the above systems keep the water suitable for swimming, regular maintenance work is still required to keep the pool clean. Leaves and debris could fall into the water, for example, and clog up the drains. The sunscreen you wear will wash off and stay in the water, and the filters have their limits too so it's best to check and clean them weekly. You want to think about how much work this is for you, and whether you're willing to do it yourself or hire someone for it.
7. The safety
It's great to be able to step into your backyard and slip into an inviting pool. Water can be so relaxing, but it can also be dangerous if someone accidentally falls in and they can't swim. This can include babies, pets, the elderly, or the intoxicated. Safety must thus be a top concern when building a pool. You may want to consider having a fence or enclosure around the pool, and install water alarms, laser technology, safety covers or at the very least, have life jackets and pool floats around.
8. The cost
Of course you need to decide on a budget so get estimates for each of the above from several pool builders to arrive at a ballpark figure. Double check that you have covered all costs and that there are no hidden charges for any of the services or products. Factor in things like your water and electricity bill too. Also, find out what are the fees you need to pay upfront, and if there are options to pay on installments. You may need to adjust some expectations or swap a feature for another to get the most out of your budget.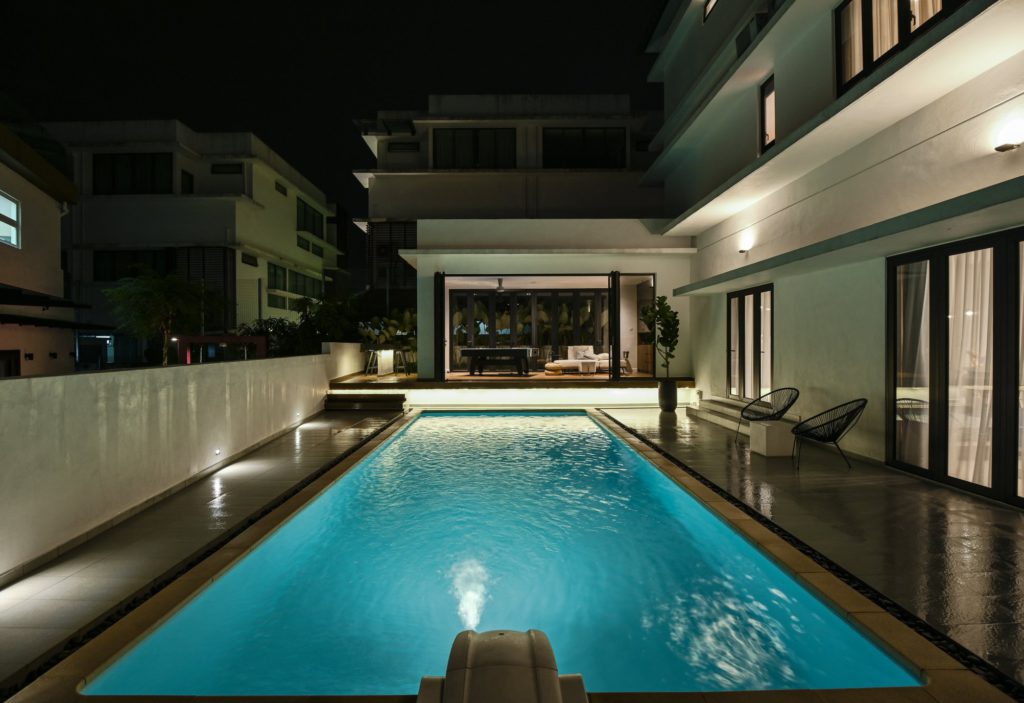 Ultimately, building a swimming pool in your home is no small investment so you should take your time to weigh your options thoroughly and calculate your budget carefully before making your decision.
---
Follow our socials to get the latest updates!
Looking to transform your home? Click here to get a free consultation now!