Chinoiserie For Your Home: How To Make It Work
A fusion of Eastern and Western aesthetics, chinoiserie evokes an air of elegant nostalgia and a sense of old world romance. Here's how you can infuse this timeless style into your home.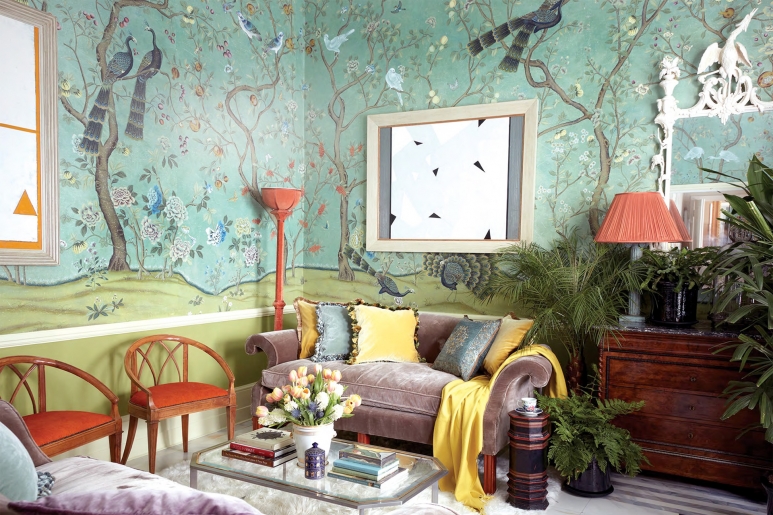 While chinoiserie is largely associated with China – most likely due to semantics as the moniker draws from the French term that means "in Chinese style" – it actually refers to Western interpretations of Asian culture and design. Originating in Europe in the 17th-century and popular throughout the 18th and 19th century, chinoiserie imitates the arts and aesthetics of not only China but also Korea, Japan, India, and South East Asia. Due to its East-meets-West fusion roots, chinoiserie blends seamlessly with contemporary design to add dimension and personality to the modern home. Inject these five key characteristics into your favourite spaces and corners for a dash of chinoiserie flair.
Wall of fame
The most distinctive way to bring chinoiserie elements into your living spaces is to dress your walls with it. Wallpapers are a great way to do this, and you can find a variety of beautiful designs that incorporate the nature-themed patterns popularly associated with chinoiserie – think peonies, bamboo, cranes, and the likes – in colour palettes that are often dramatised with accents of fushcia and gold. A handpainted mural would have even more visual impact. If you're after something more subtle, instead of covering the whole wall, frame up swathes of chinoiserie wallpapers to display as art pieces instead. Silk screen paintings and scrolls are another great option and also give you the flexibility and ease of moving them around when redecorating.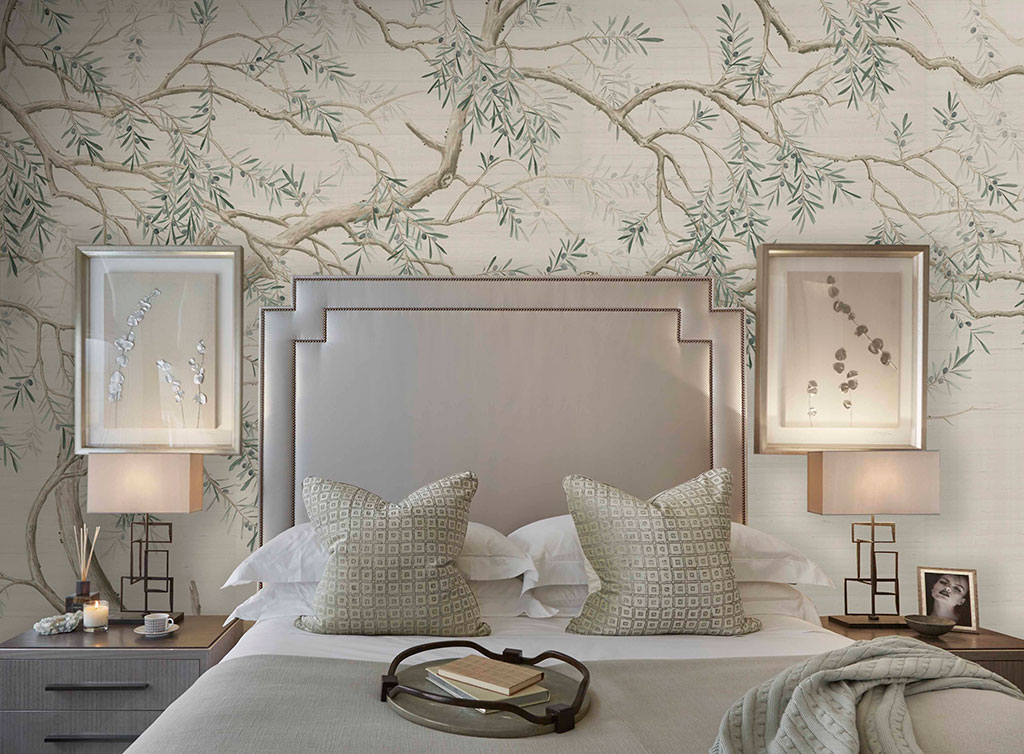 Furniture and finishes
For hard furnishings, the common materials seen in chinoiserie are lacquered wood and bamboo. Lacquered wood pieces are often embellished with carved details or hand-painted motifs, elevating their decorative appeal and enhancing your home décor (think lacquered room dividers, which make great conversation pieces too). Both materials also popularly take the form of smaller functional items like food trays and containers.
Fabulous fabric
Chinoiserie translates very well into textiles, with stylised motifs of flowers, birds, pagodas, dragons, bamboo and so on. These fabrics can then be purposed into a wide range of soft furnishings including pillow or cushion covers, bedsheets, curtains, upholstery, and tableware items such as table runners, placemats, and napkins. The possibilities are far-reaching and allows the homeowners to decide whether to use chinoiserie as the main décor theme or as accents. The latter is a beautiful approach to bringing the distinctive style into your favourite spaces, and is particularly impactful when dressing your home for festive or special occasions.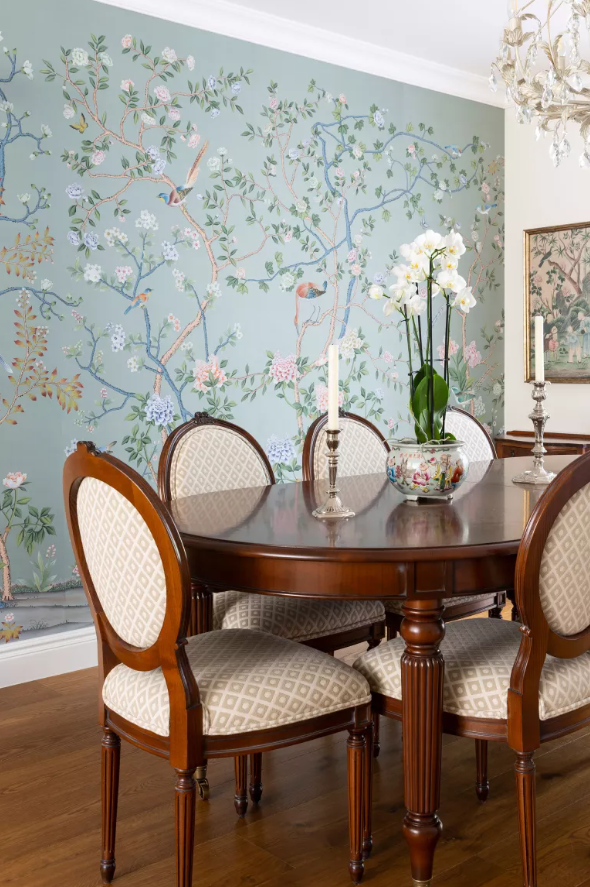 Decorative collectibles
The iconic Ming-style patterns in blue and white are among the most recognisable characteristics of chinoiserie. European designers back in the day integrated them into a variety of porcelain and ceramics. The artistry of the motifs, combined with the much-admired skill and craftmanship required to produce quality porcelain and ceramic wares, made them highly sought after. From ginger jars to antique-style vases and dainty tea sets, they offer that ideal mix of form and function but as they are considered precious commodities these days, they're more often utilized purely for décor.
Fanciful figurines
Not ready to introduce chinoiserie into your home in a big way? Start small, literally, with petite figurines or sculptures of animals (many of which are mythical) that feature prominently in chinoiserie designs. These include foo dogs – actually, lions – that are usually displayed as a pair to represent yin and yang; dragons, to symbolise strength and luck; cranes, which stand for longevity. When decorating, you can accentuate the chinoiserie setting with other relevant elements such as fresh peonies, bamboo plants, and mini pagodas.
Chinoiserie is such a distinctive style that it has never really gone out of favour but social media platforms have brought about a resurgence in its popularity in recent times. Infusing it into your home is thus on-trend and also lends your décor a classic outlook that will stand the test of time.
---
Follow our socials to get the latest updates!
Looking to transform your home? Click here to get a free consultation now!